Motorhome and Campervan Servicing
Due to an increase in demand, we are proud to announce our new motorhome and campervan servicing. We offer new and improved repair techniques done by our highly experienced staff. We also carry out MOT checks if required. Our workshops are fully equipped with the latest service machines for your motorhome.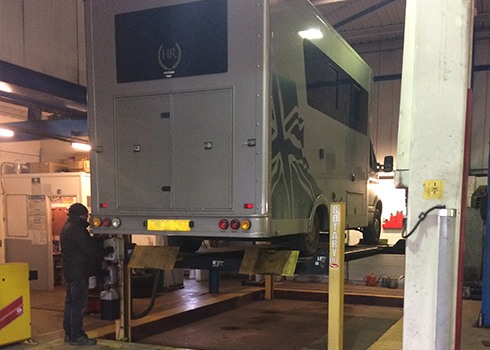 Our workshops are fully qualified with the latest equipment and our engineers are exceptionally qualified and experienced for your peace of mind.
Before taking a trip anywhere, even if it is for a few days, the most important thing any motorhome owner should do is get it cleaned and have a regular check on maintenance for a trouble-free journey.
Simply stop by and our staff on hand will be more than pleased to help you out in any way possible, whether you need a lightbulb changing or replacing the water tank. We have years of experience in the repair and services.
We bring you a one-stop shop for all your troubles. Simply come in and speak with one of our friendly team. This reduces the stress and hassle that you might have to deal with when it comes to maintaining or repairing your motorhome. We also help deal with insurance claims and get your work done as soon as possible.